Carbohydrates and Diabetes ~ Part II
Commemorative Low Carb Guru Teaspoons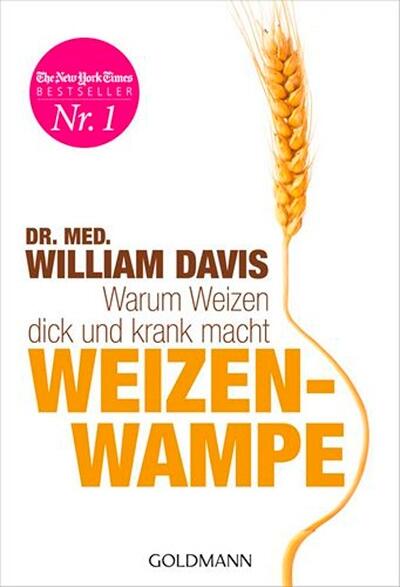 If carbohydrate consumption caused diabetes, then the traditional Pima would have become diabetic ... they clearly appear to be genetically predisposed ... but they did not. Nor do their Mexican "cousins" that still consume a more traditional diet including not just carbs, but grains. If decreasing carbohydrates was required to treat, put in remission or reverse diabetes, then we would not see improvements on a high carb diet. Yet we do, with Ma Pi 2 as discussed in the blog post, and others like DASH, Pritikin, etc.
Why am I writing this follow-up? Well, because of some of the feedback and responses to that post. First and foremost, Fred Hahn commented. That's the full screenshot that you can click to enlarge, but I'll post it chopped up to break up my wall of text and keep you from having to scroll up and down.
Over the years, prominent diabetologists and endocrinologists— from Yalow and Berson in the 1960s through Dennis McGarry in the 1990s— have speculated on

this train of causation from hyperinsulinemia to Type 2 diabetes

and obesity. Anything that increases insulin, induces insulin resistance, and induces the pancreas to compensate by secreting still more insulin, will also lead to an excess accumulation of body fat.

(GCBC, Kindle Location 8027)
I could go on, but I won't bother. It seems silly that one should even have to refute such nonsense, but I felt the need to call out the utter stupidity of Fred's comment. What's even funnier, is that in the next lines he appears to be making the case for how carbs cause diabetes.
Whereas some free fatty acids and lipoproteins have been shown to be pro-apoptotic for the β-cell, others are protective. Thus, long-term exposure to saturated fatty acids such as palmitate appear highly toxic ...
Oh and ...
Lipoproteins may affect β-cell survival in a similar way, whereby VLDL and LDL are pro-apoptotic ...
But I digress because that paper discussed possible mechanisms by which diabetic hyperglycemia -- as in uncontrolled frank diabetes, not transient glucose spikes from a carby meal -- can contribute to cell death. Since the Ma Pi dieters had restored their insulin function, I don't think they need to fear this. Still, if all you need to do to cure diabetes is to *force* your pancreas to secrete more insulin, why wouldn't you just do that?
In his last ditch effort to alleviate whatever cognitive dissonance he might have had, Fred claims:
Fred has emphatically stated many times that carb restriction is the only and best way to treat diabetes. He is not alone. It matters not that the Ma Pi 2 studies suggest otherwise. If you can't eat a small potato without your blood sugar spiking through the roof then you have not cured your diabetes. The subjects in the Ma Pi 2 studies were consuming almost 400 grams of carbs per day. So the purple highlighted comment is also wrong. Since the carbs were starch, they likely were eating less sugar, but not less total carbs. Contrary to LC propaganda, the SAD is not particularly high carb by percentage. In most dietary studies where weight maintaining "usual intake" is verified, carb intake tends to be 45-50% of calories, in a diet of equal caloric value to the Ma Pi 2, this only amounts to only 250-275 grams of carbs. These dieters likely increased their carb intake during this study.
So Fred, if you're reading this, you really need to read the studies, etc., so that you can avoid such gross errors in the future.
Nah, no rebound in that fasting glucose in the diabetics there (blue is LC, gold is Mediterranean). But this is interesting:
Everything improved when you have a real macrobiotic cook serving you. Do it yourself and by twelve weeks things are already starting to fall to pieces
I'm not sure "fall to pieces" is fair, but Peter has just acquiesced that a 70% carb diet to the tune of over 350 grams of carbs improved everything. So it is a matter of adherence, not the evilness of the carbohydrates. However Peter would prefer to distract than address this inconsistency with his advocated diet. No, it is best to claim they are metabolically broken and then speculate that by a year or more, they'll be worse off because ...
There is no answer for diabetics other than LCHF

~PeterD/Hyperlipid
OK ... because he says so I guess. My other reason for linking to that post is that George Henderson commented on my initial post, and there, regarding HbA1c. Now in the 3 month study, HbA1c's were not supplied, but they were in the 6 month study. However blood glucose levels were reported. So in comments, in response to George, Peter expands on his thoughts:
I've been thinking a great deal about what an HbA1c really means. My own view about glucose is that resisting insulin is where maximum health comes from. The level of glucose in the blood stream is probably then actually irrelevant, if you are keeping that glucose out of cells.
A raw food vegan diet might work better, because then you'd be starving, and starvation probably does cure diabetes, if you didn't die or lose your mind first.
HbA1c is a red herring, because you need hemoglobin and reasonably long-lived red blood cells to have elevated HbA1c, so veganism will lower it even if glycation is increased.
George posted these two "rebuttals" on this blog as well, and I'd like to addess those in this post because they demonstrate, yet again, how low carbers are constantly moving goal posts and/or ignoring inconvenient facts. We'll do the blood sugar thing first, I've cobbled together two replies in one image:
I had blogged about unusually low HbA1c's and apparently he got this idea from the paper discussed. It is true that hemoglobin glycation is an imperfect measure of glycemia in some disease/dysfunctional states. George seems to have taken that and ran with it by presuming that all of the subjects on this vegan diet, what, perhaps didn't really improve glycemic control? Rather, he surmises sans facts, that they all became anemic with blood cells turning over faster than Fred Hahn can talk himself through his first circle. He is implying that they had low HbA1c despite high glycemia. Well, in the study that provided both parameters, both HbA1c and fasting blood glucose declined considerably. I'd say that there's no reason to question that the decline in HbA1c was indeed due to the decline in glucose levels. Still, this rebuttal is not so much moving goal posts as it is a display of the mental gymnastics required to reconcile one's dogmatic stances. I have again cobbled together the two relevant comments into one image.
As you can see, George repeated the notion that this diet was some sort of "fast". I responded in my comments that it might, indeed, be like a fat fast (one where fat other than that accompanying whole foods is abstained from, not the Atkins kind) and could help "drain the swamp" of fat buildup despite the caloric intake. However, there really is no way to look at this diet as any sort of modified fast. While it was obviously somewhat hypocaloric (effectively) as weight was lost, in general the calorie intakes were quite a bit higher than normally prescribed, at roughly 2150-2200 calories/day. Some sort of cult diet?? Really?? Yeah and this so-called "nutritional ketosis" is perfectly normal ;-) C'mon George!! In between these comments, Charles had pointed out the calorie levels of this supposed "modified fast" which elicited that second comment.
Whoa?! Macrobiotic roughage?? I have been hearing since the 80's from both sides of the white rice/brown rice fence, cereal fibers arguments, glycemic index, and all that jazz. Pretty much, glycemic index is a bust and has little if any meaning to anyone except diabetics looking to better manage glycemic excursions with insulin, etc.
Carbohydrates do not cause diabetes. Using your pancreas does not wear it out. Of these things I am sure, and I have a boatload of peer reviewed scientific research, billions of human people-years worth of long term free living observation, and at least as many unverifiable anecdotes as any other advocate out there to back that up. It's just that the first two carry a lot more weight.
Ahh ... I feel better after that mini rant. I'm sorry dear readers, but I get so sick of this dysfunctional mix of unsubstantiated claims, denials, exaggerations and flat out fraud. This idea that carbs cause insulin resistance is erroneous. I have tracked down the other source of Taubes' quote above and what I have found out there is that Berson (and Yalow) said no such thing about the etiology of diabetes (or its link to obesity for that matter). I await one one other citation from Berson & Yalow, just to confirm that Taubes did not simply mis-attribute to the citation itself while getting it correct about the researchers. If history is any guide, I'm thinking this won't be the case, especially since we are talking about more than just the single quote in GCBC. Indeed it is interesting how much the view of diabetes in the 60's reflects my own and that of most diabetes researchers. Stay tuned....